For afternoon tea on Thurs, i baked us some butter cookies with mini m&m choc!
I didnt do everything from scratch. I kinda cheated by purchasing Betty Crocker's box of m&m cookies easy-to-bake flour mix, which came complete with a packet of miniature sized m&m chocs. All i had to do was to add in 1 egg and 1/3 cup softened butter, then knead the mixture until a dough forms. As simple as ABC!
I pinched a small amount of dough, rolled it into a ball, placed it onto the baking tray (lined with baking paper) and gave it a gentle push on the top to flatten it slightly. I decided to bake 2 types of cookies, plain cookies and cookies with m&m chocs.
A snapshot of freshly baked cookies fresh outta the oven and a snapshot of another batch of cookie dough ready to be oven baked!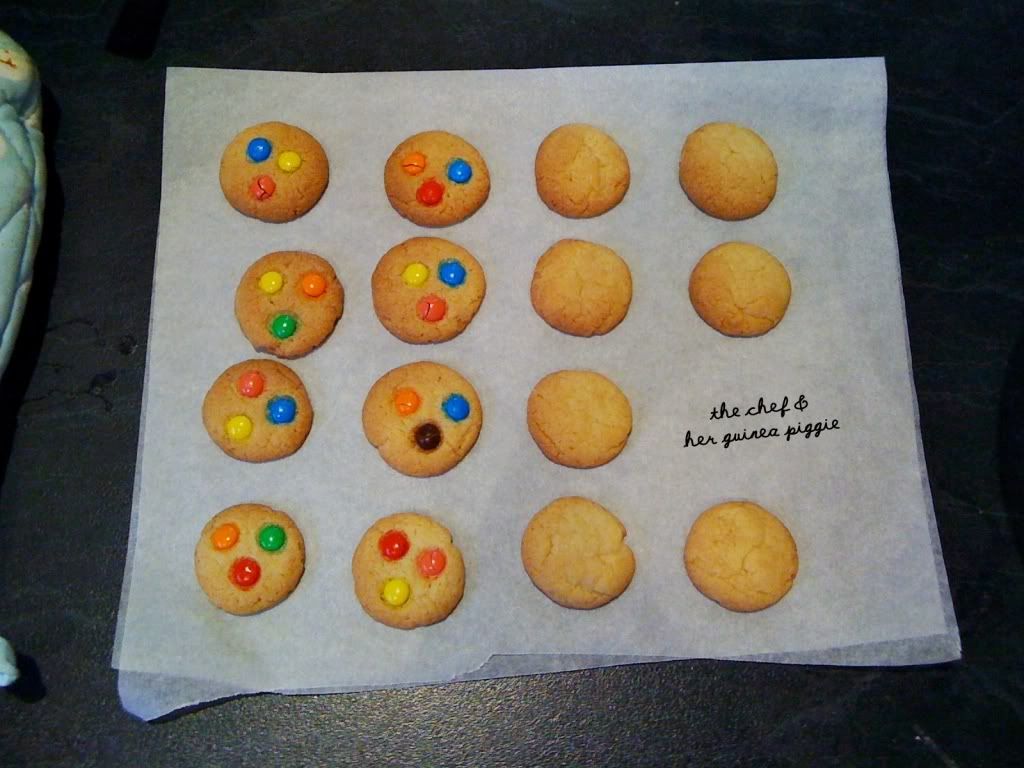 My very 1st batch of cookies! Before i took this pic, i had already stolen a cookie, hence the empty space on the 1st row from the right ^_^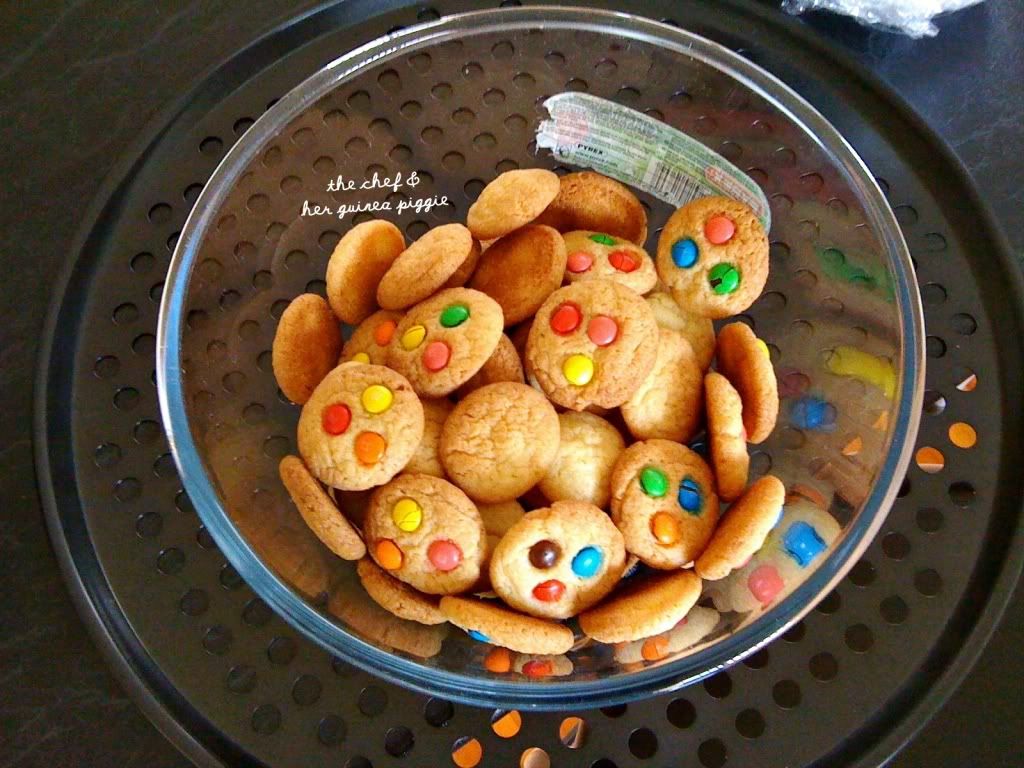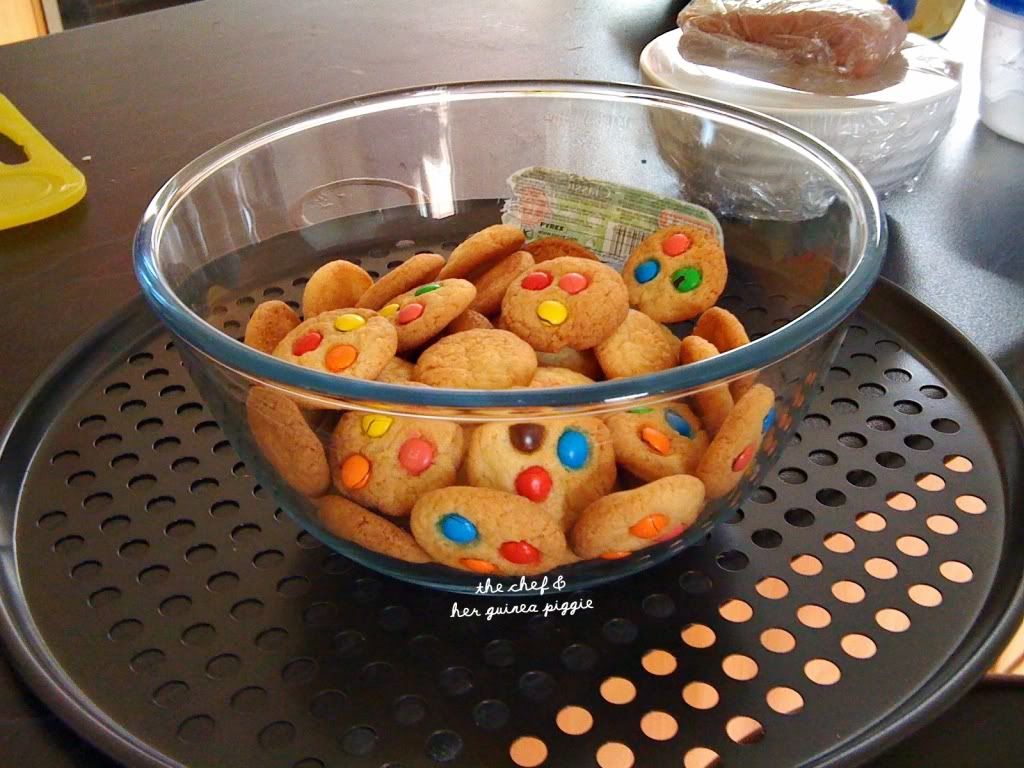 Da-dang! Mission accomplished! We enjoyed these cookies with some coffee (for me!) and horlicks (for my honey!)