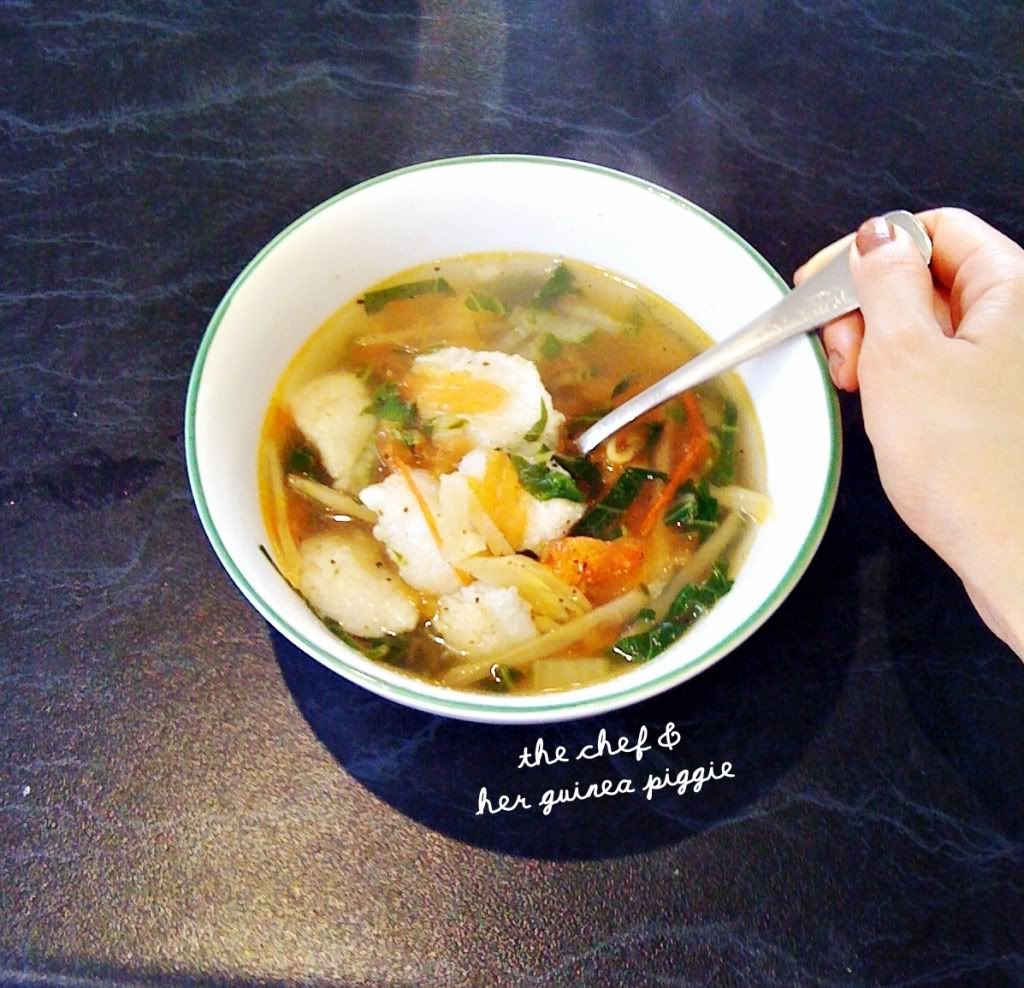 Our mid-week lunch: A huge bowl of nutritious soup each!
This healthy, not-at-all boring, and colourful soup is bound to brighten up your mid-week and to chase away those mid-week blues you might be having! It is not only rich in colours; it is also rich in flavour! The tomatoes not only brighten up the dish, it also adds a natural sweetness to the soup; the pickled chinese mustard greens not only add a faint saltiness to the soup, it also enhances the aroma of the soup; and the shredded bok choy leaves add life to the dish! It does not have that yucky fishy taste which most chinese traditional fish soups has, so it makes the dish more enjoyable.
Prepare ingredients: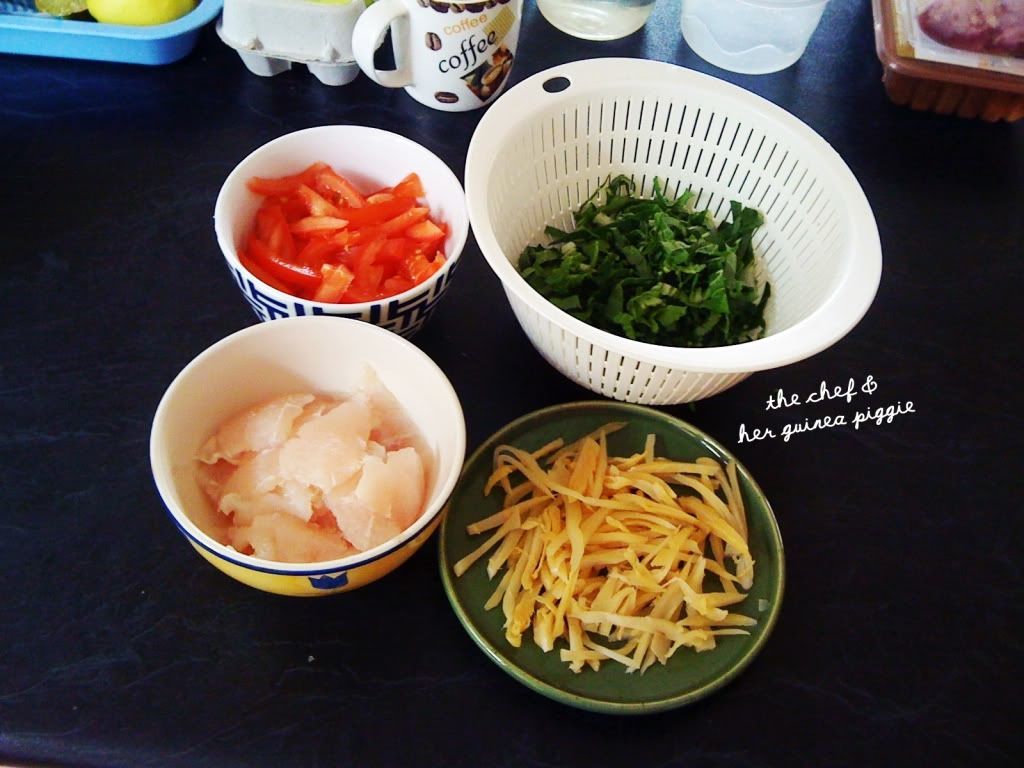 Fish (
I used basa fillets; sprinkle some salt, sugar & cracked black pepper onto fish slices & mix well
), Pickled chinese mustard greens (s
liced into thin strips
), Bok choy leaves (
shredded
); & Tomatoes (
sliced into thick strips/chunks
)
Don't forget... sesame oil! Adding a few drops of sesame oil to the soup will make it more fragrant and enhances the taste too :)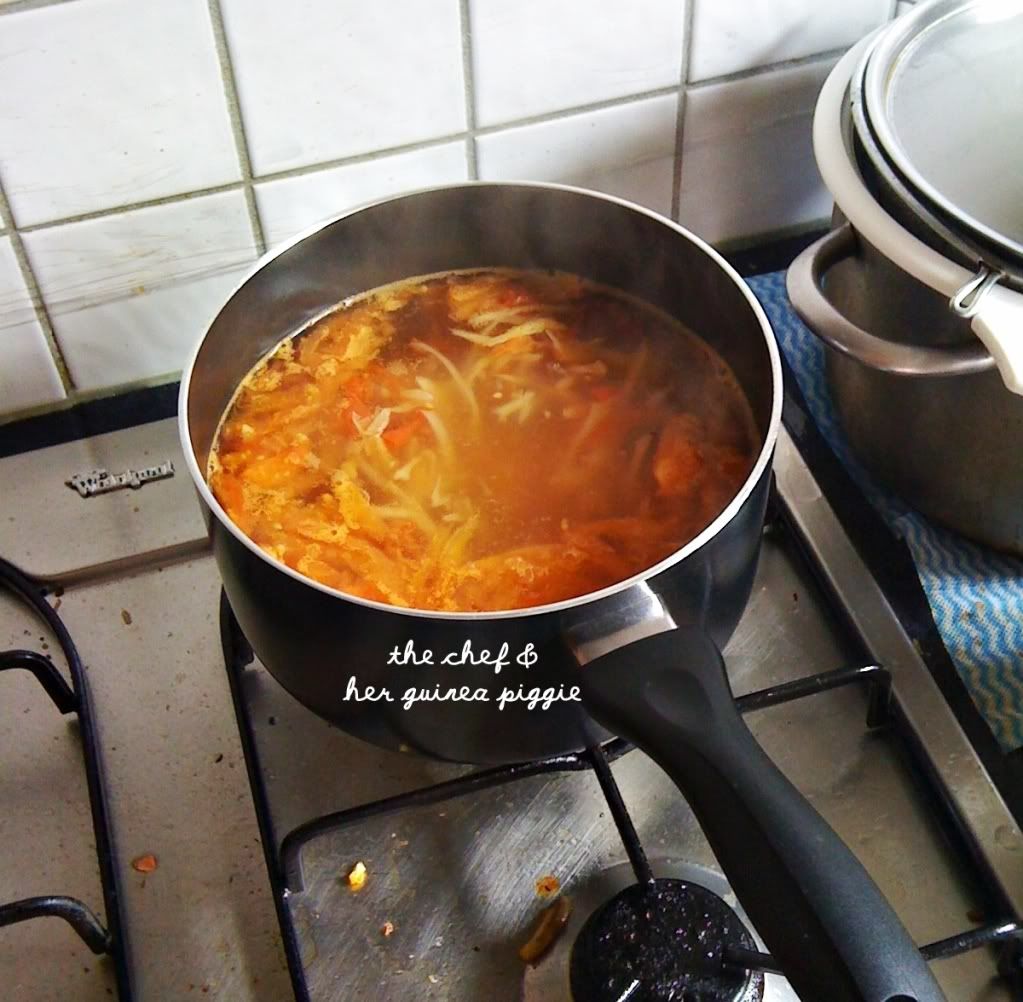 Add water to pot & bring water to a boil. Add in tomatoes and pickled chinese mustard greens. Bring to boil again and simmer for approx. 10 minutes, or until flavoursome (to taste). Saltiness from the pickled chinese mustard greens gets stronger as the soup simmers, so at this stage, refrain from adding in more salt!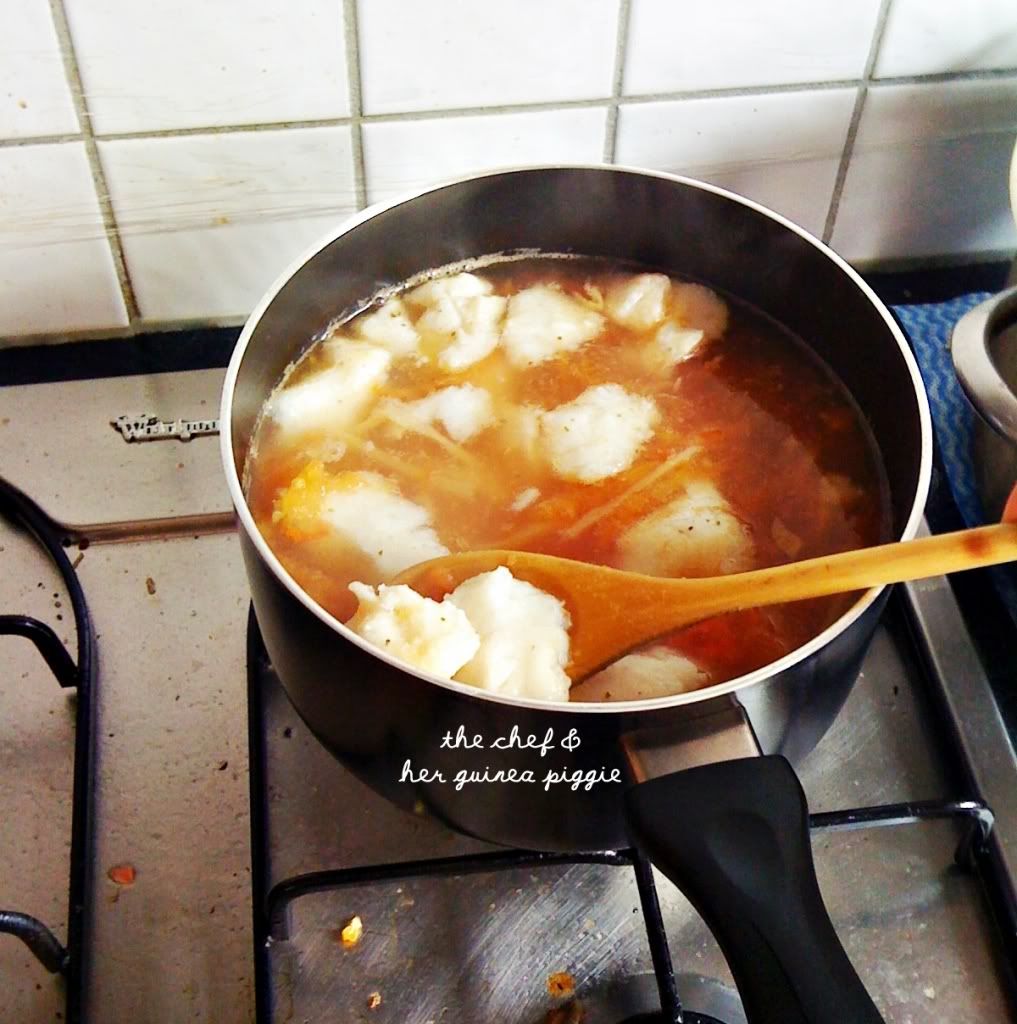 After the flavours of the tomatoes and pickled mustard greens have fully infused into the soup, bring the soup to a boil again and add in the fish fillets. Bring to boil until fish fillets are cooked through.
Reduce heat to medium and add in the shredded bok choy leaves together with a few drops of sesame oil. Taste, and if necessary, add in more salt (to taste).
Continue to boil at medium heat for another 5 minutes, to allow the bok choy leaves to soften and to cook.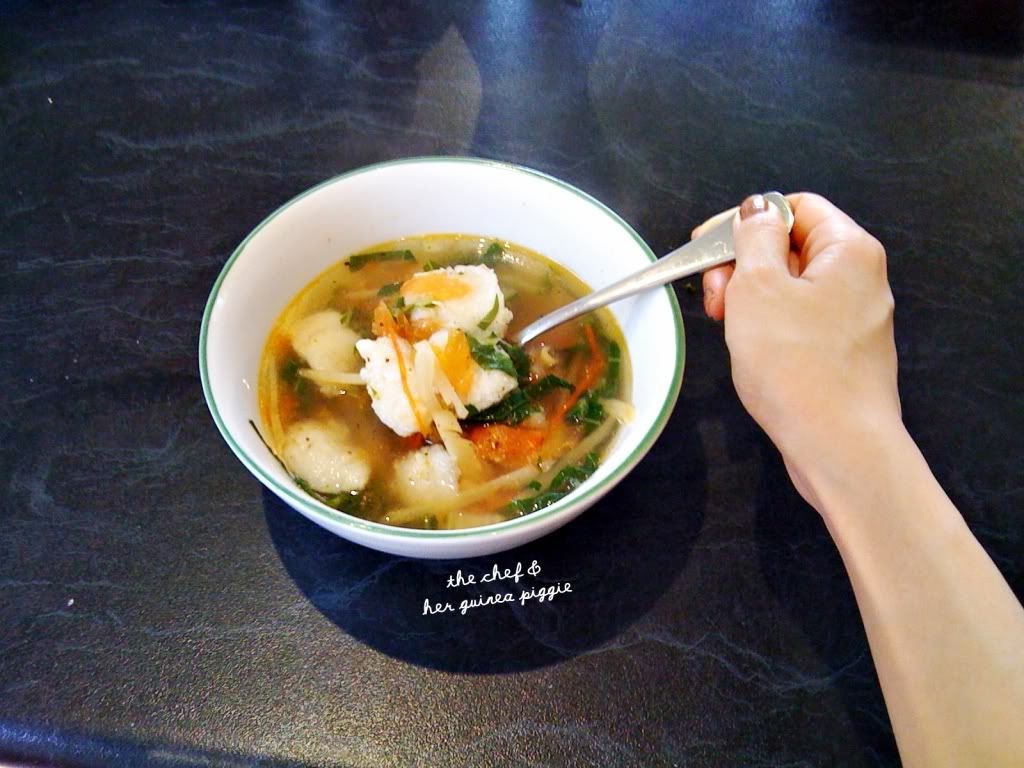 Then spoon the soup into bowl, sprinkle some pepper, and serve hot with rice. Enjoy!