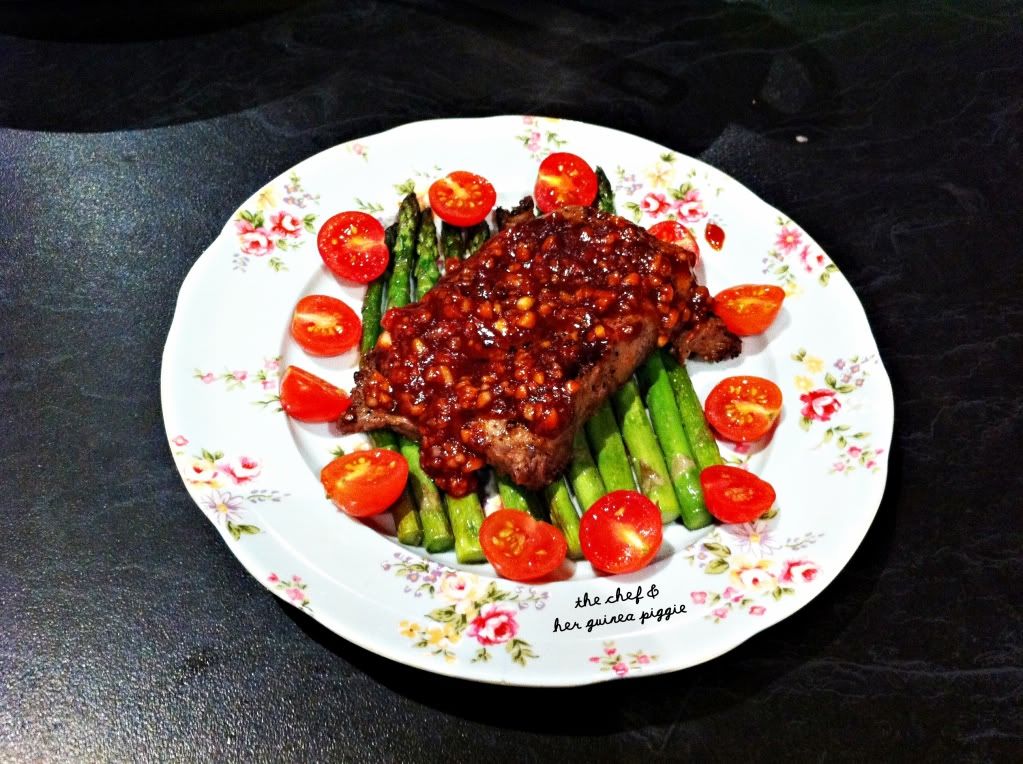 Pan seared porterhouse steak for monday's dinner, served together with pan seared asparagus and halved cherry tomatoes, and then topped off with some garlic BBQ sauce! Simple, easy, & hassle-free. Just have to get the timing right!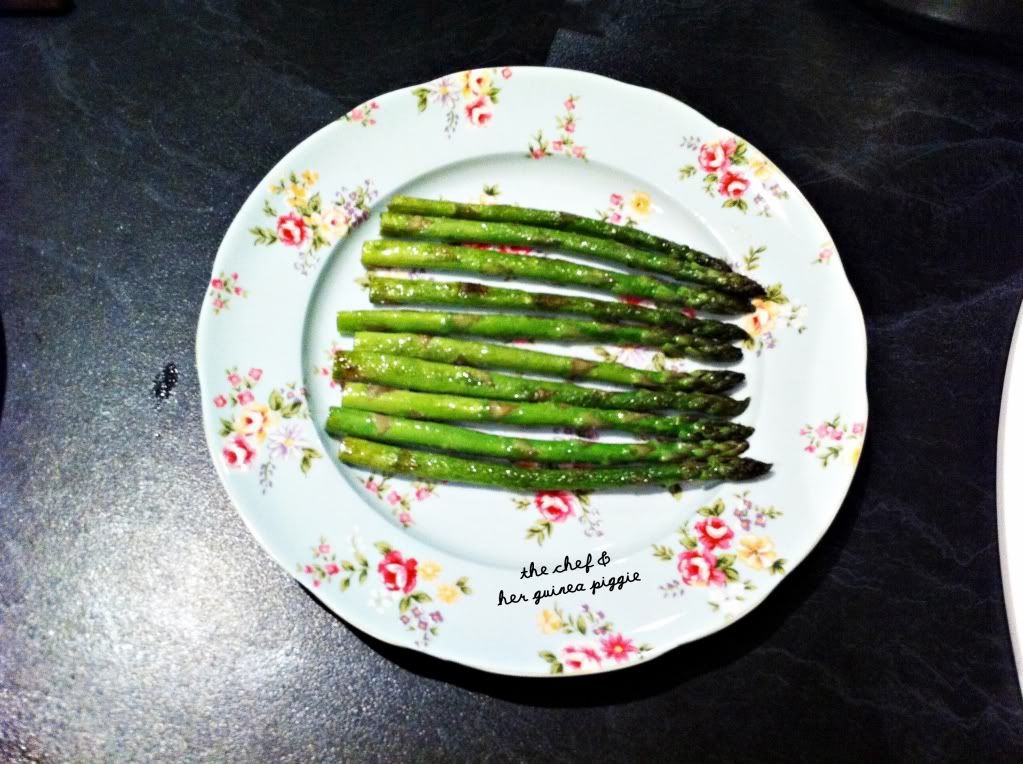 Sear some asparagus in a non-stick pan with some olive oil and a sprinkling of salt until asparagus are soft through. Remember to keep tossing the pan in a forward-backward manner to ensure even cooking & to prevent certain parts from becoming charred. Remove from pan when cooked, then arrange the asparagus on the plate in any manner you prefer.
Sear the steak (i used porterhouse), approx. 3-4 mins on each side. Use the flat part of a frying stick to gentle press against the center of the steak to gauge the amount of time needed to cook the steak. When cooked to your desire, remove from pan, and place atop the asparagus.
In a small pot, heat up some olive oil, throw in some minced garlic, saute for a little while until fragrant (do not burn the garlic!), then add in bbq sauce. Mix & saute for a minute or two. Remove pot from heat. Spoon the garlic bbq sauce on top of the steak. Cut up cherry tomatoes into halves & decorate.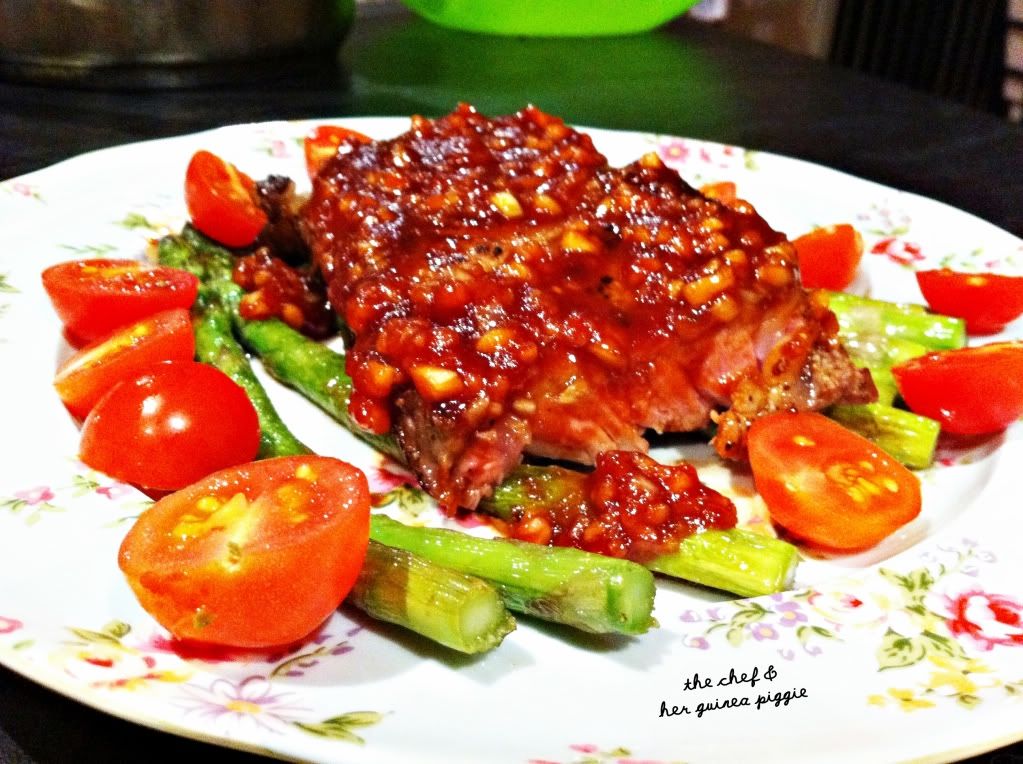 Steak cooked to perfection: medium-well:)
Enjoy! *_*