In addition to kimchi pancakes, i also cooked another simple korean dish~ Stir-fried Fish Cake with Choy Sum, Kimchi, and Korean King Oyster Mushrooms!
Korean Fish Cake Pieces (i used about 6 pieces)
Korean King Oyster Mushroom (i used 2 mushrooms)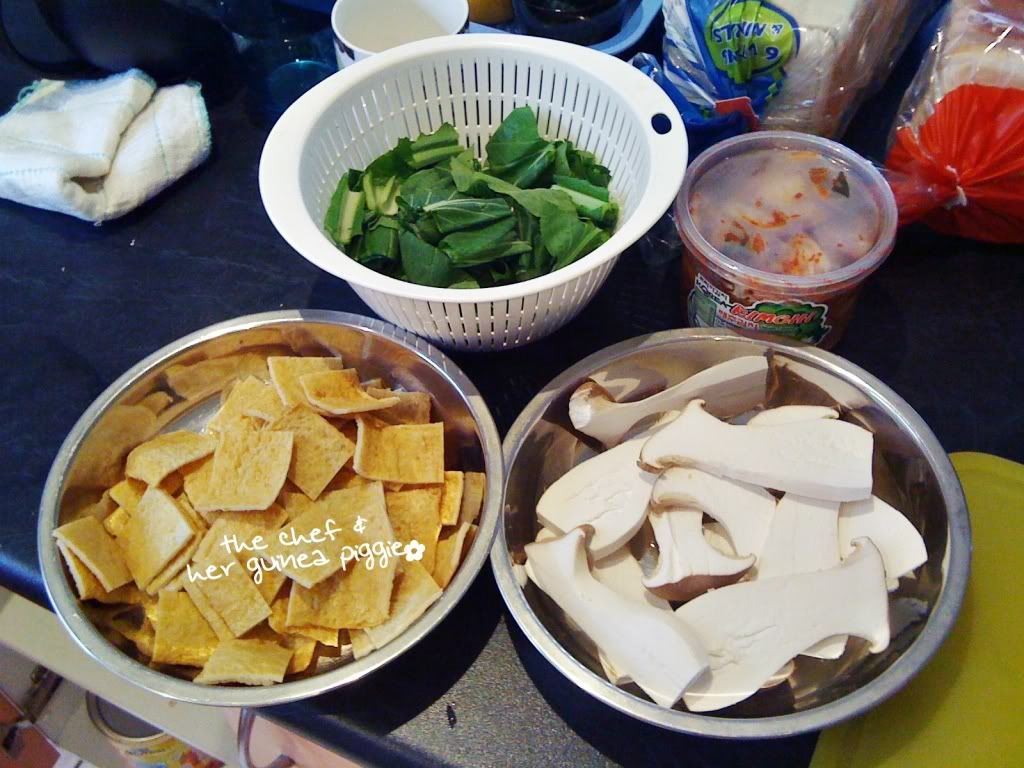 Prepare ingredients:
(1) Fish cakes
(2) King Oyster Mushrooms
(3) Choy Sum
(4) Kimchi
Instructions:
(a) Heat oil in pan, pan-fry some garlic (roughly chopped up) until fragrant.
(b) Throw in the choy sum and stir-fry with the garlic until cooked through.
(c) Add in mushrooms, then fishcakes, and give it a good stir-fry.
(d) Add in kimchi last. Give it a thorough stir-through.
(e) Add in some soya sauce, kecap manis, salt, and sugar (to taste).
(f) Before dishing outta pan, add in some korean corn syrup and stir-fry well.
(g) When the fishcakes start to have that glossy glow on them, and when the dish appears alittle sticky, remove pan from heat and serve warm!
Enjoy :)