Fresh oven baked homemade pizzas straight outta the oven!! Our poor appetites continued on and we had no craving for rice, noodles, etc. So i suggested pizza! If u dont already know, i'm a huge Western food lover, not so much Chinese food lover, although i'm Asian Chinese. I like how Western food pays alot of attention to food decor, food art, and on its presentation of the dish. Chinese dishes usually are very lacking in terms of visual attraction.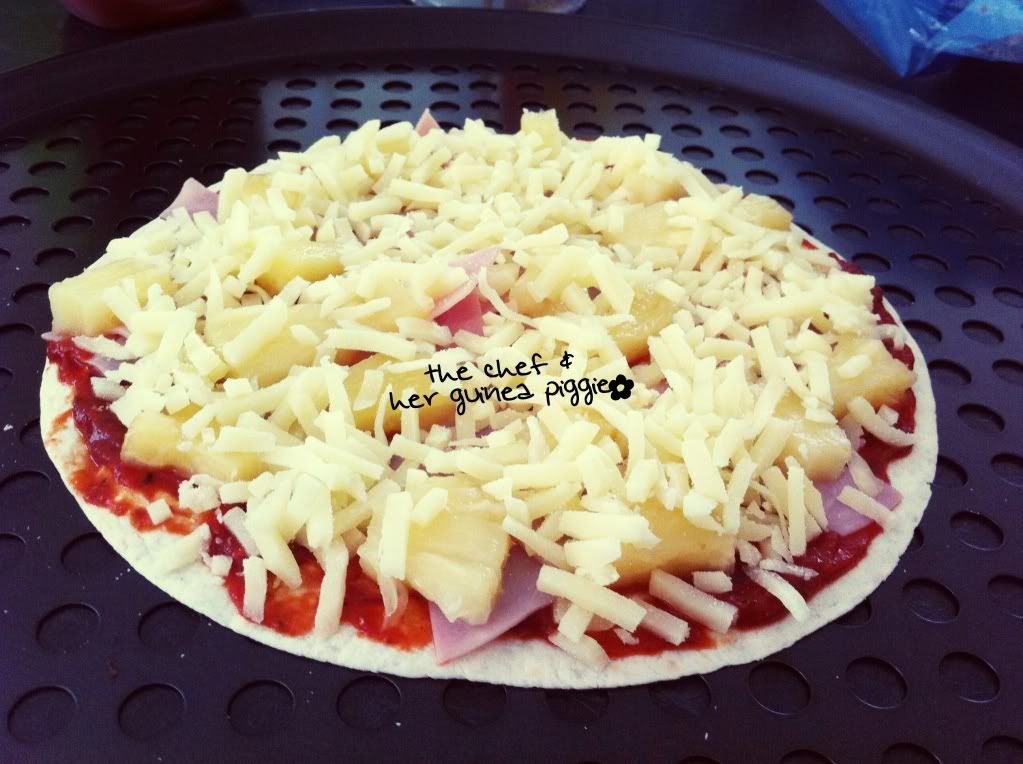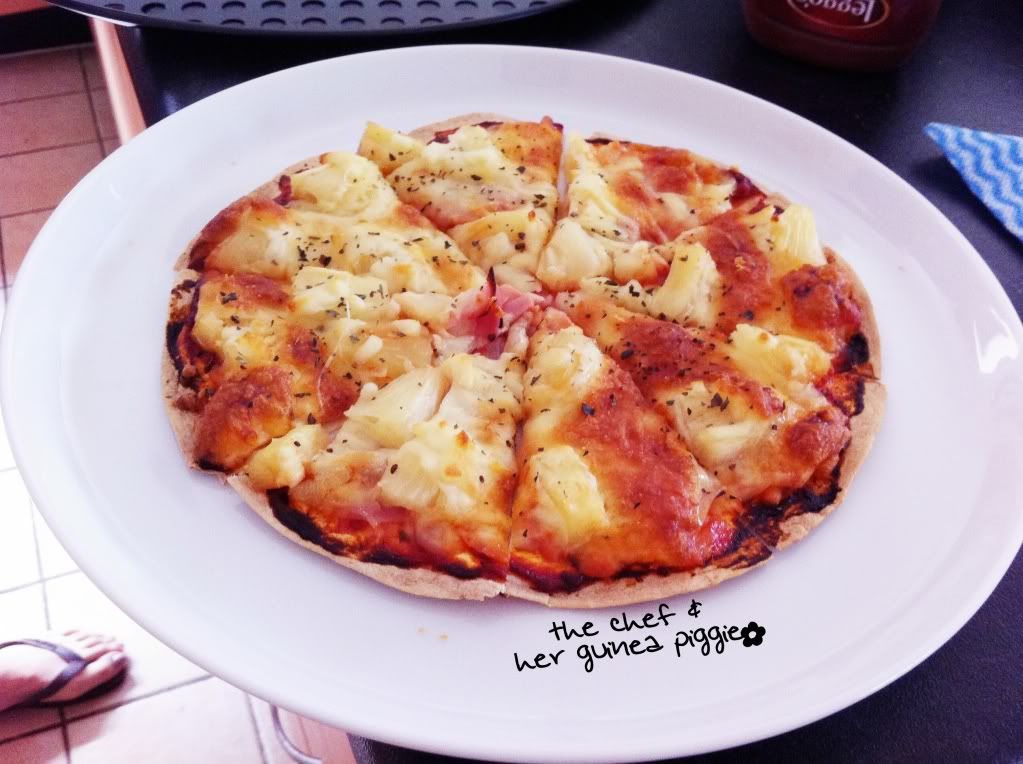 So 1st up: Ham, Pineapple, and Cheese pizza~ the boyfren's most loved. It turned out perfect! I like those little popped-up golden-brown bits of cheese on the top of the pizza, they taste absolutely delicious! On a side note, i love popped-up-cheese on toast!! Do you? :D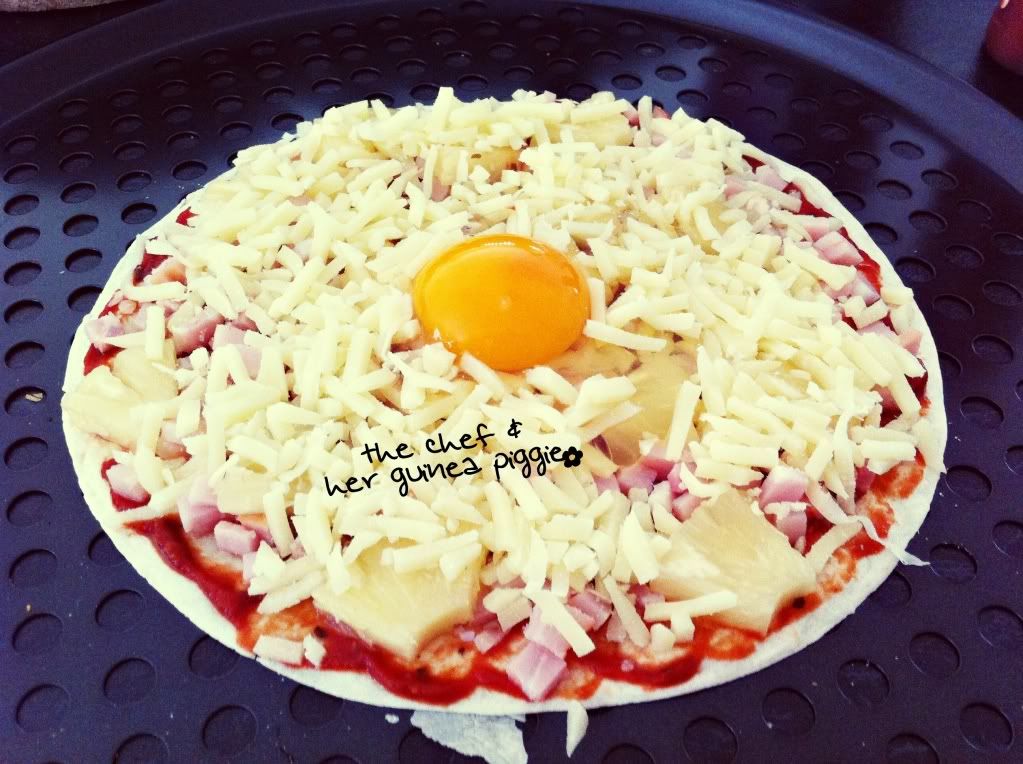 2nd pizza we had was: Bacon & Egg pizza! The boyfren loves to have pineapples in his pizzas, so i threw in some pineapples as well :)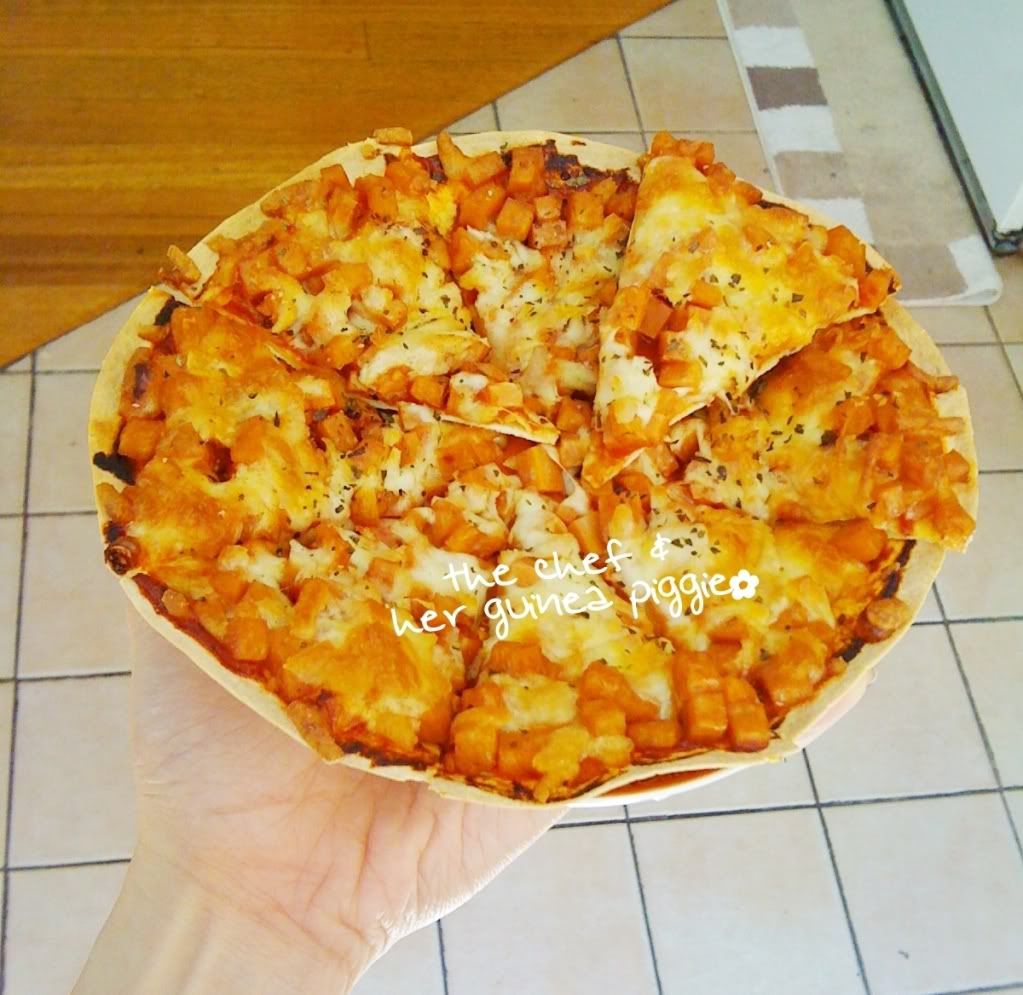 And lastly, we also had hot & spicy spam pizza!