My latest attempt in the kitchen: Porterhouse steak with Pepper sauce with Crushed Peppercorn and served with salad! I've always always wanted to grill a steak for the boyfren cuz he's really a steak lover but have been reluctant to, because i wasnt confident enough that it'd be a success. But just very recently, we went to Kmart and finally bought a grill pan after months and months AND months of deliberation! So i gathered up my courage (haha, sounds so exaggerated i know...) and finally attempted to grill a steak for my dear.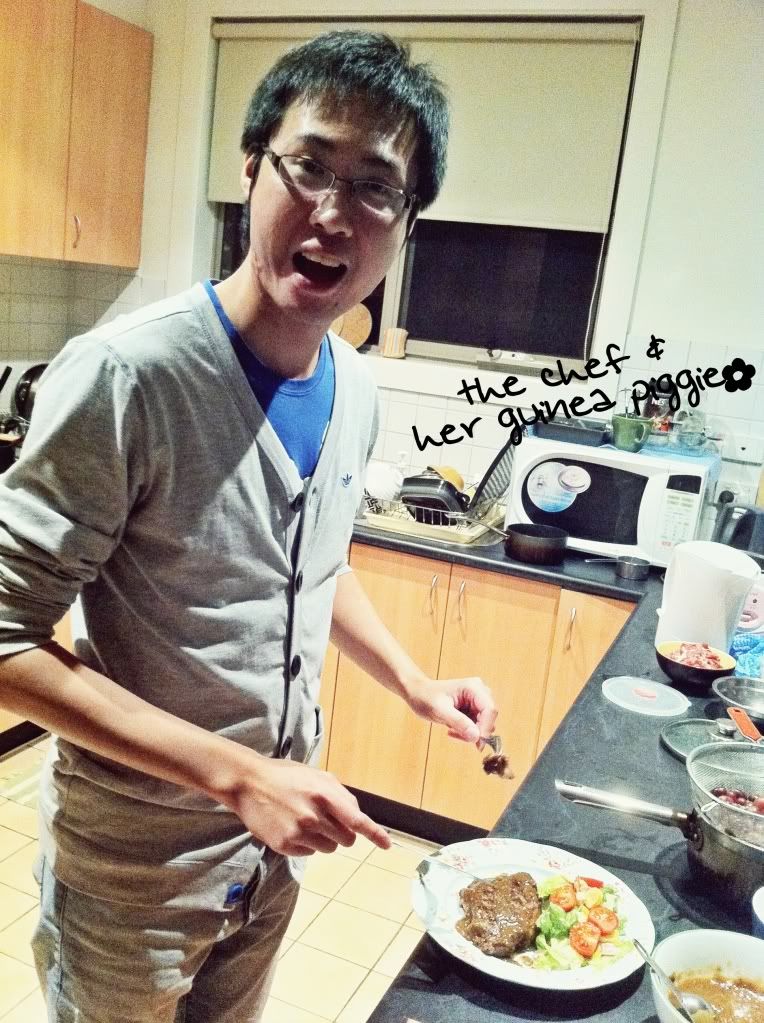 Da-dang! The steak is ready to be eaten! Look at how delighted the boyfren is... *laughs*
Surprisingly, grilling a steak isnt as difficult as i originally thought it to be. I used to be hooked on cooking shows such as Ready Steady Cook, so i kinda picked up a tip or two from those established chefs from that show! Hooray for cooking shows! *_*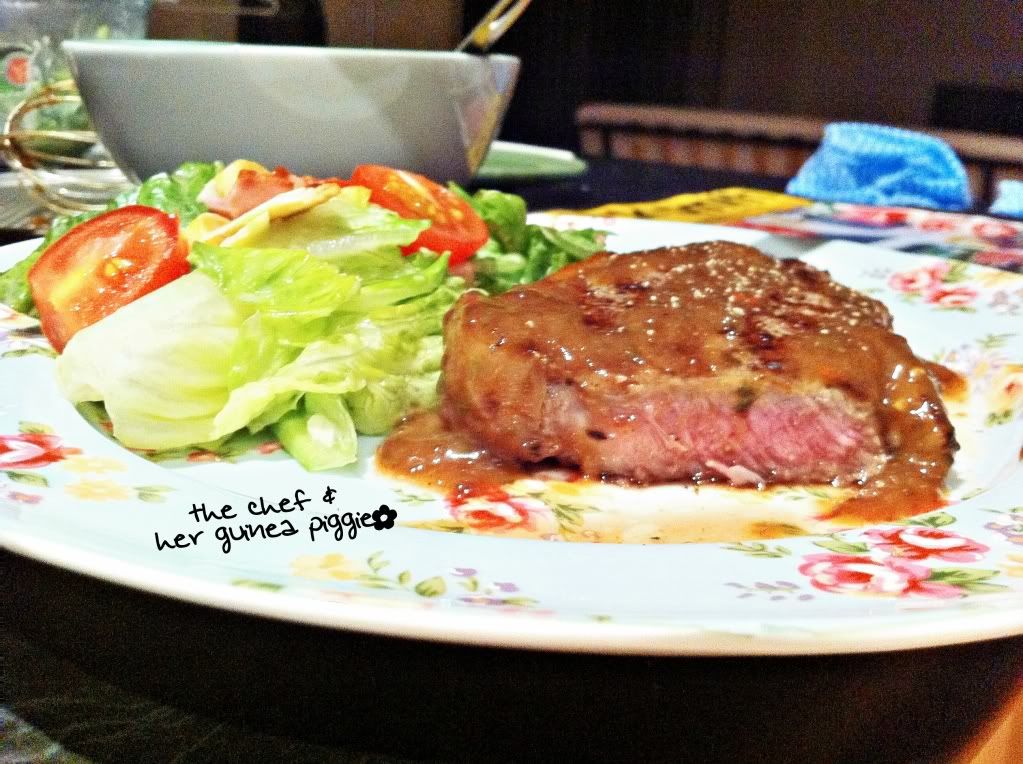 I was very worried that the steak wouldnt be cooked to my desire, but surprisingly (again!) it was! I'd say it's medium-rare? The sides are well cooked but the center of the steak remains a pale pink. The boyfren finished the entire steak in a flash!! He absolutely loved it and was repeating in a non-stop fashion about how yummy it was. I'm not sure if it really tasted that awesome, cuz i didnt even take a bite off that piece of steak (i'm not a steak lover... not 1 bit). But i trust that if he says it's good, then it cant be that bad. So yayy! A surprise success for me! *
happy
*!