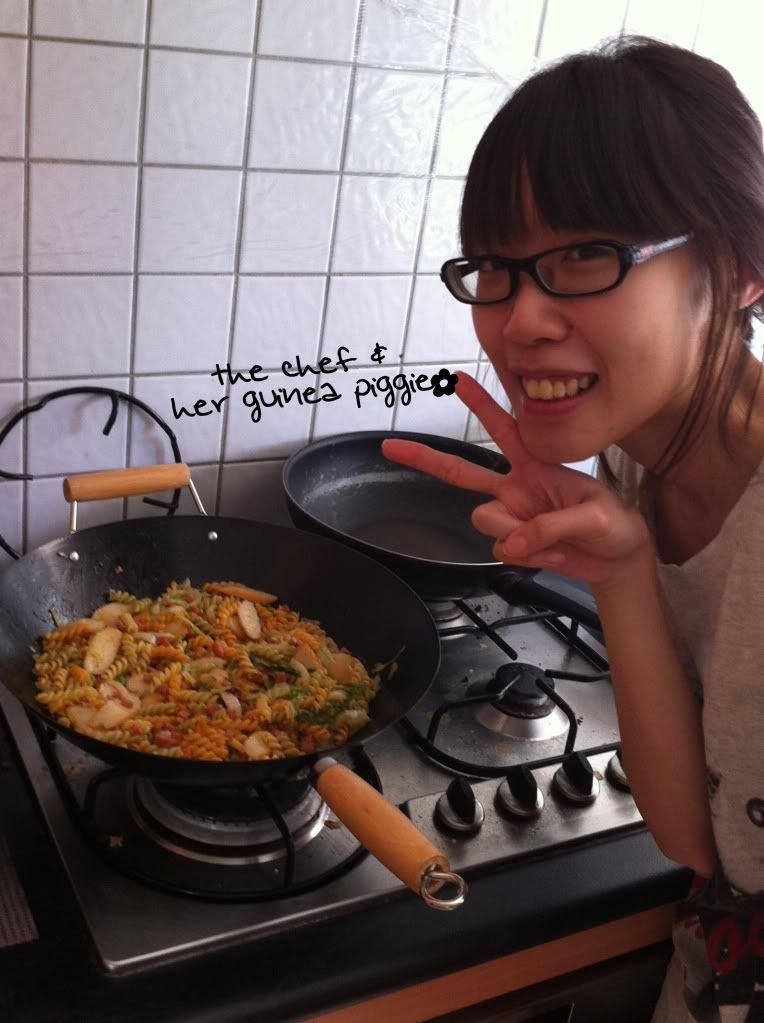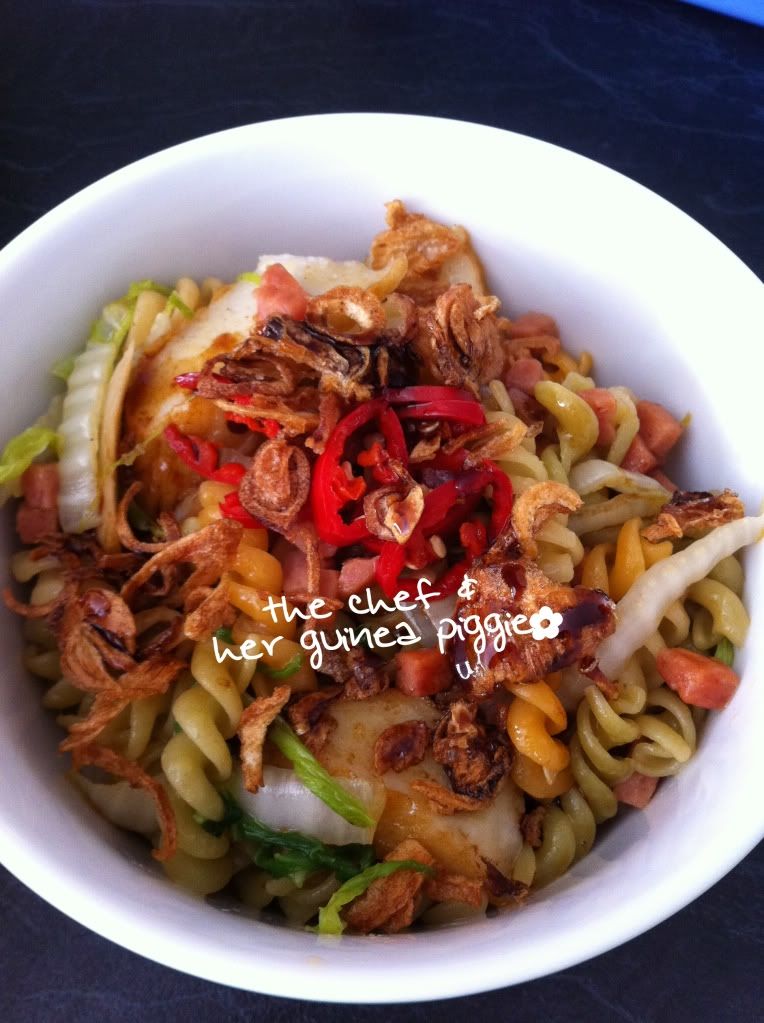 Asian-style stir-fried pasta spirals is one of my favourite easy-to-cook dishes and i'll love to share the recipe of this dish with you :)
(1) Colourful Pasta Spirals
(2) Chinese cabbage (thin strips)
(3) Fish Cakes (sliced)
(4) Spam (cubed)
(5) Fried Shallots (a handful)
(6) Red chillies (for garnishing; optional)
(7) Scallions/Spring onions (for garnishing; optional)
(8) Kecap manis (to taste)
(9) Light Soya Sauce (to taste)
(10) Garlic (roughly chopped up)
(a) Boil water in pot. Add in salt. Add in colourful pasta spirals. Bring to oil and cook pasta spirals till they are cooked and soft.
(b) Remove pasta spirals from pot. Drain the water away. Rinse the pasta spirals under running cold water. Drain and set aside.
(c) Heat oil in pan/wok. When oil is heated through, throw in the chopped up garlic and thin strips of chinese cabbage. Fry till cooked through and fragrant.
(d) Add in cubed spam pieces and fry with the thin strips of chinese cabbage.
(e) Add in the slices of fish cake next. Give it a good stir-through/stir-fry.
(f) Throw in the colourful pasta spirals & stir-fry.
(g) Add in light soya sauce & kecap manis (to taste).
(h) Add in fried shallots last, give it a quick stir-fry, then remove pan/wok from heat.
(i) Serve with garnishing(s)!
Hope you'll
love
this dish as much as i adore it! :)