I've been doing a good deal of asian stir-fries and decided to attempt something different! I was grocery shopping with my honey at the supermarket and was flipping through the pages of an Italian cookbook on sale and decided on 1 of its many recipes, Pappardelle with Fresh Tomato Sauce. Instead of using pappardelle pasta, I used fettucine. I'm more of a linguine lover, but figured that fettuccine resembled more like pappardelle pasta, so decided on fettuccine instead:) I'm gonna share this recipe and some of my snapshots with you now...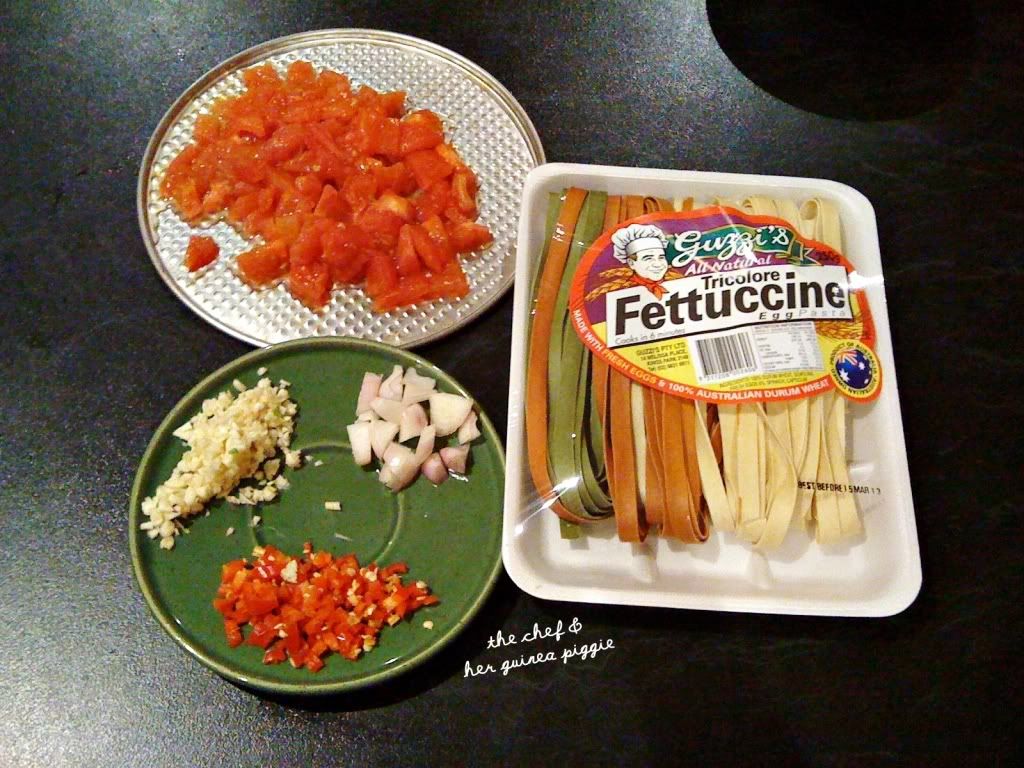 Ingredients needed
: Fresh Tomatoes (cubed), Fettuccine (or pappardelle pasta), shallots (roughly chopped up), Red Chilli (chopped up into smaller pieces), garlic (minced)
Other ingredients needed (not featured in this picture): Capers, Butter, Oil, Salt, Sugar, Dried/Fresh Basil Leaves, Black Pepper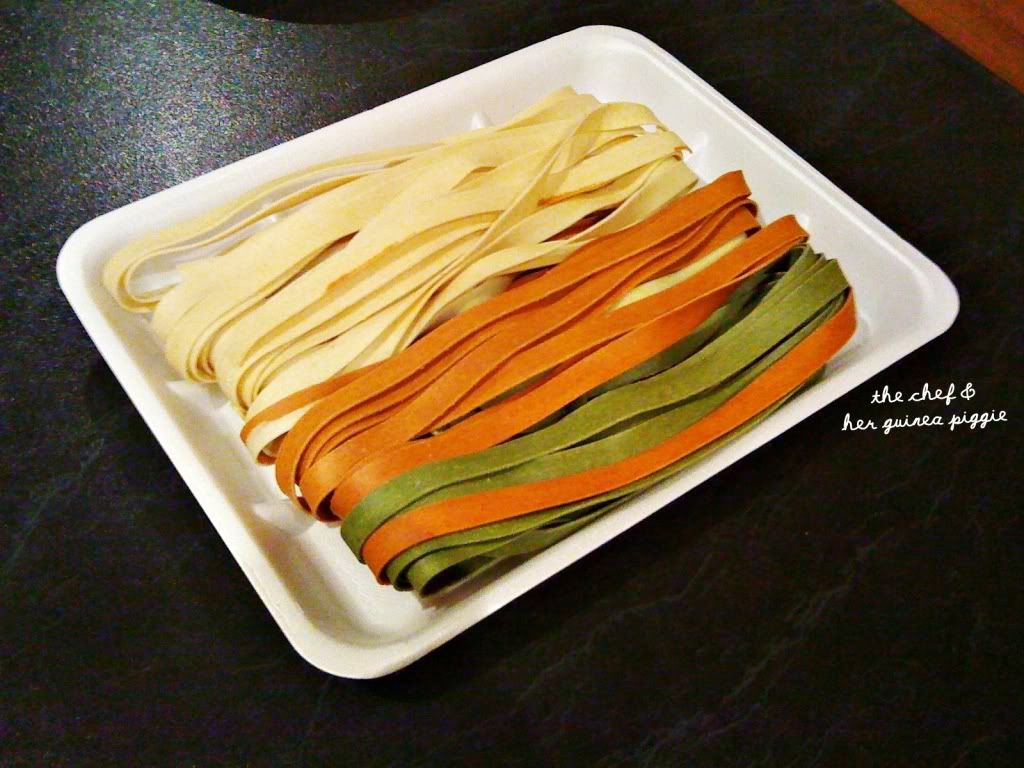 I bought the 3-colours fettuccine because I love my dishes to look vibrant and lively!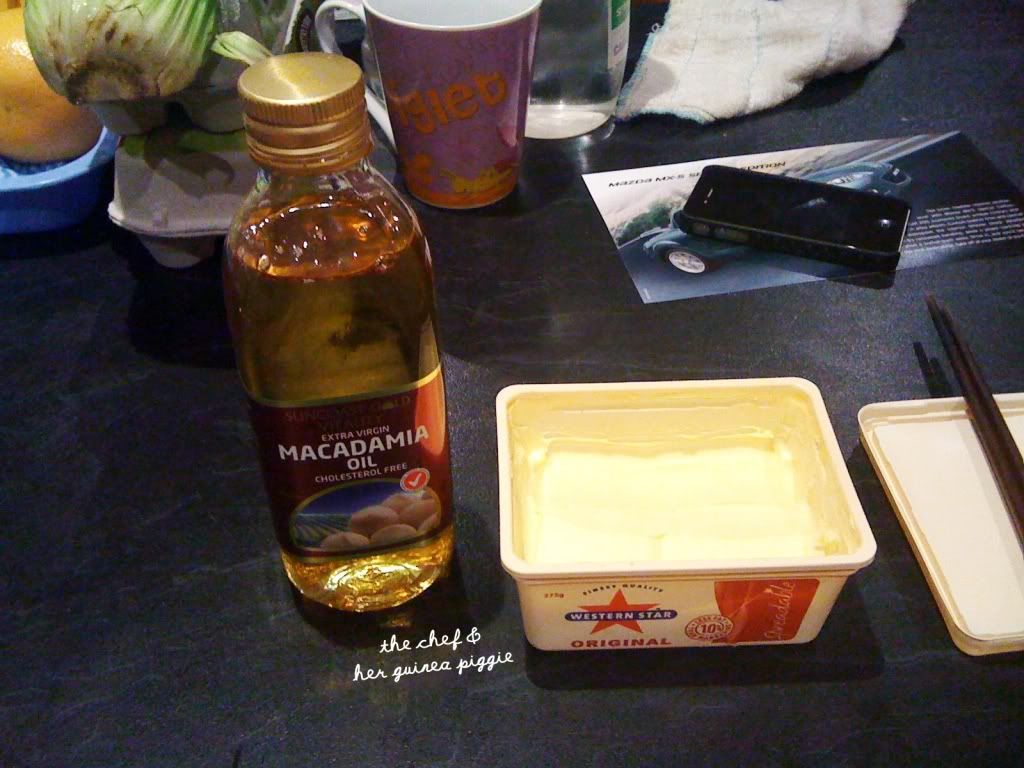 I used Macademia Oil instead of Olive Oil because I want that faint nutty flavour & aroma:)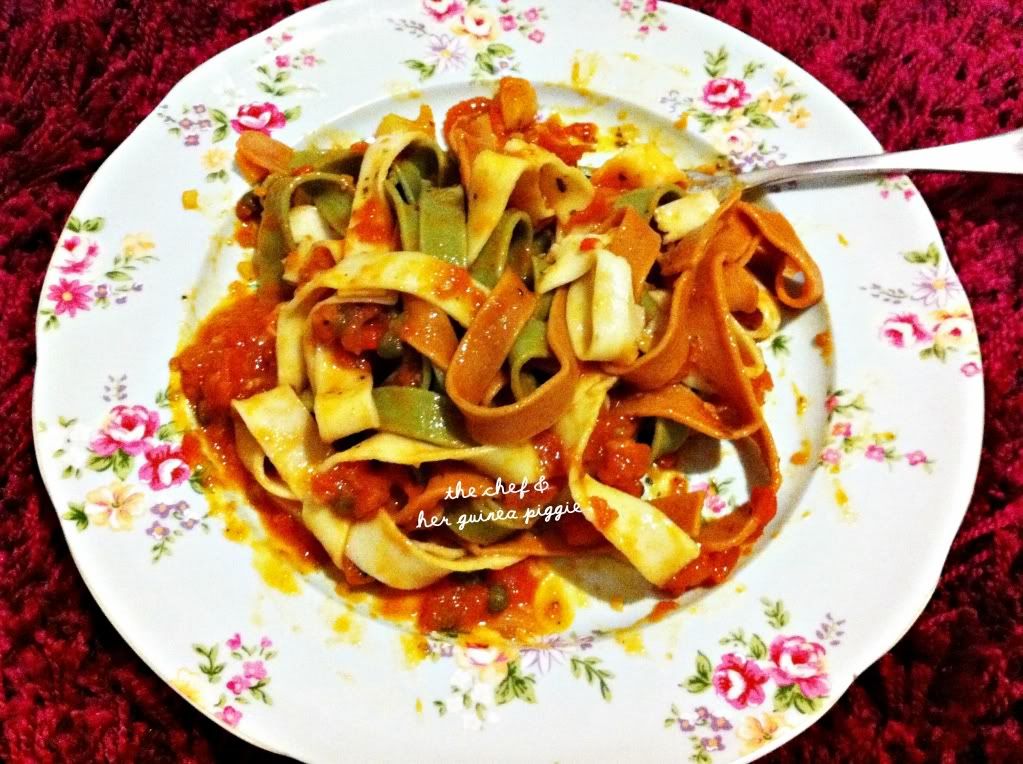 Step 1
: Cook fettuccine in a pot of boiling water (remember to add salt to the water) till soft. Remove from pot, rinse under cold water, and drain excess water. Set aside.
Step 2
: Heat oil in pan till warmed up. Add in shallots, garlic, & chilli. Saute for 1-2 minutes.
Step 3
: Add in tomatoes, sugar, and a pinch of salt. Cover & simmer till juices are extracted. Stir continuously.
Step 4
: Add in capers & butter. Stir well into fresh tomato sauce. Season with salt & pepper to taste.
Step 5
: Arrange pasta on plate, spoon over the sauce, and then garnish with basil leaves (dried basil leaves).